Great homemade food in the heart of Penzance.
Welcome to The Honey Pot
Open for sit in & take away
Tuesday - Saturday 9am-3:30pm
Sunday Brunch 10am-2:30pm
We are a small café in the heart of Penzance serving wholesome homemade food, cakes, cream teas and artisan coffee to sit in or take away. We have a strong focus on sustainability, with local produce at the heart of our seasonal changing menu and plastic-free practices standard in our everyday prep and service. With our iconic glass shopfront, cosy interior and stand out food, The Honey Pot has become an institution in the town. The café is notoriously busy with both locals and visitors throughout the year, so it is always best to phone ahead or use our online booking form before your visit.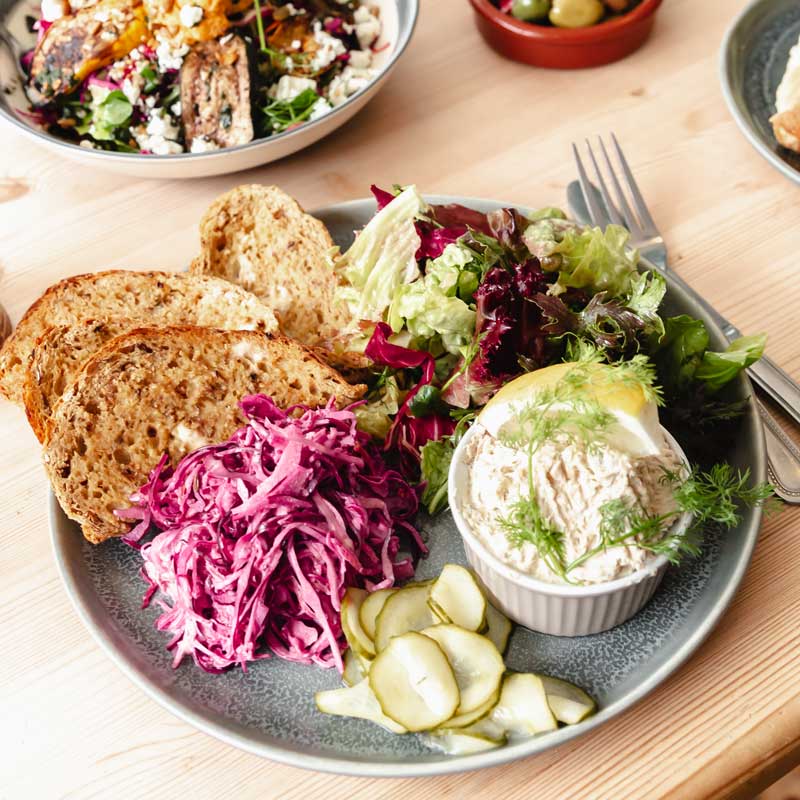 5 Parade Street, Penzance
Please fill out the form below to request a table at The Honey Pot. We will get back to you within 24 hours to confirm your booking. If you'd like to book a table with less than 24 hours notice please call the café on 01736 368686. We cannot accept last minute reservations online. See you soon!
For Mother's Day this year we're keeping it simple as we're gearing up to gradually opening the café more and more in the spring and summer as lockdown restrictions ease. As last year was so popular we've decided to do cake boxes again – for collection OR local delivery – so you can treat your …
After an incredibly busy few weeks in the café, and with the Valentine's at Home menu proving extremely popular, we've decided to take a couple of weeks off to recuperate, complete some maintenance jobs in the café and have a good spring clean. We'll be back very soon!